Saturday, May 17, 2008
Heroclix in 3D!
Yesterday, I was delighted to receive, hand-delivered by charming Charlie of
Xion Games
, copies of my recent Heroclix maps:
Ferris Aircraft
, the
Iceberg Lounge
,
Central City
, and
Crime Alley
. Soon I'll have to order
Apex City
and
Weisinger Plaza
, as well!
I was delighted; it can be hard to get a good sense from staring at a computer screen how a large-scale printing is going to turn out, but these were excellent, with delicious detail. But I also got some news that made me feel like a piker...
Imagine my surprise to learn that an Absorbacommando, Mathias, actually went and made
3D
versions of some of my maps, including...
The Crime Alley Map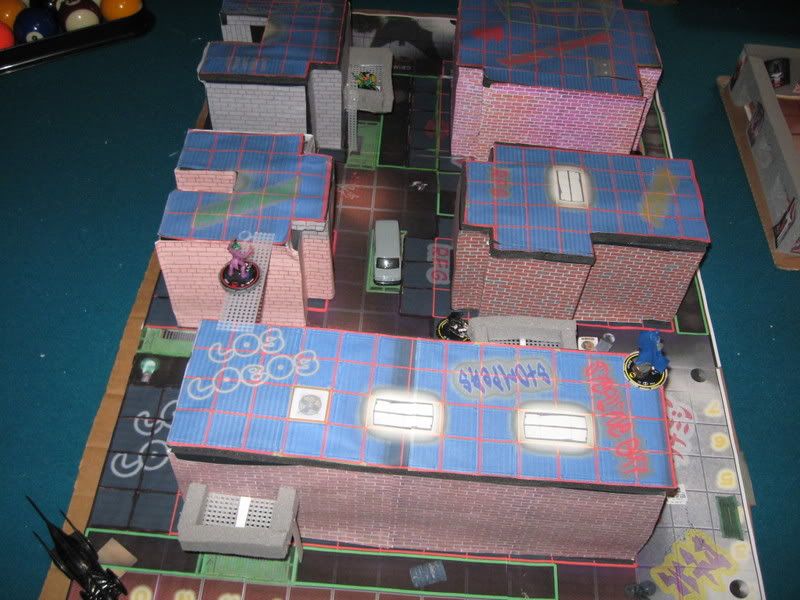 (including the fire escapes!)
The Big Monkey Map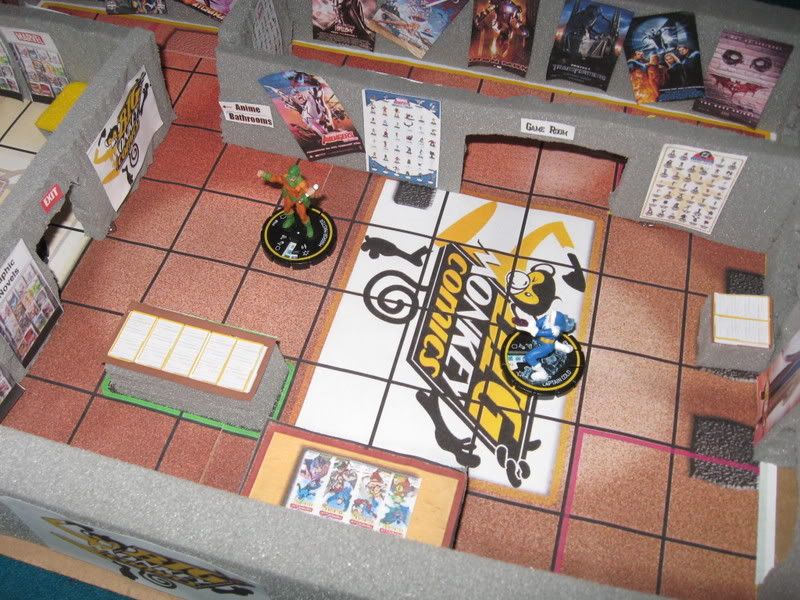 and the Joker's Hideout Map.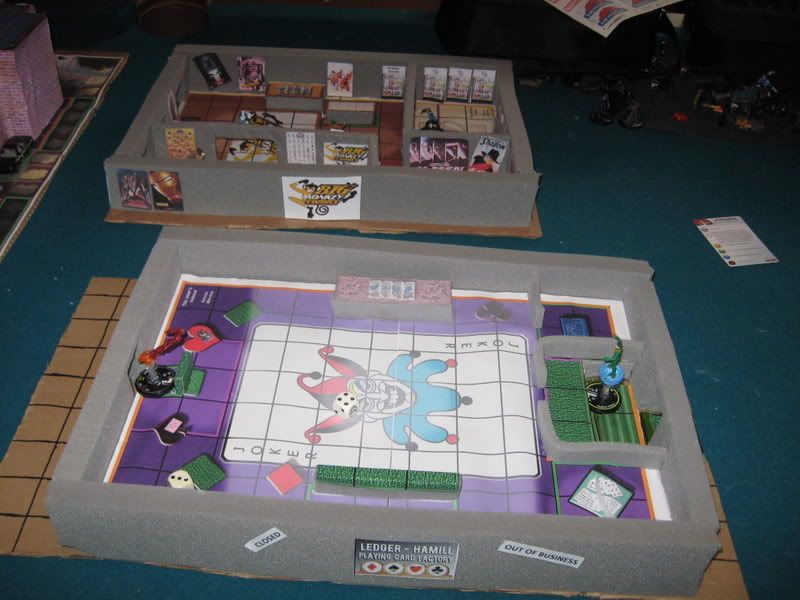 (Hey, what's Iron Man doing in there...?!)
Very impressive, Mathias! I'm honored you troubled to give my work the 3D treatment.
Comments:
I hadn't even noticed the name on the side of the building. Yeah, that's pretty cool.
Seriously, though, I think companies and factories that make nothing but playing cards are a phenomenon (doo doo doo doo doo) unique to the DC Universe. Everywhere else, playing cards are made by companies that make other things as well, often other kinds of toys and games. I was recently watching an episode of the original "Ultra Man" series, produced in Japan in the mid-1960s. The characters were playing cards, and I noticed the name of the company that made the cards printed on the backs (oddly enough, in English): Nintendo.
Post a Comment
Links to this post:
<< Home